Oil Changes in Fairfield, CT
Every vehicle needs to get frequent oil changes to ensure it will be able to perform its best for a long time. Our service department in Fairfield, CT knows this and doesn't want you to have any reason to push this important service off, which is why we offer affordable oil changes. Our team of trained technicians will be able to get you in and out quickly, letting you get back to your busy schedule while maintaining your budget.
The Importance of Routine Oil Changes
Oil is one of the most essential components of the engine, serving several important functions whenever you drive. If you let your oil go for too long without a change, it won't be able to perform these functions and can cause damage to your engine. 
Oil serves as a lubricant to your engine, making sure you don't have metal-on-metal contact that can damage essential components. It also helps to keep your engine cool and removes particles that can build up, keeping your engine running how it should.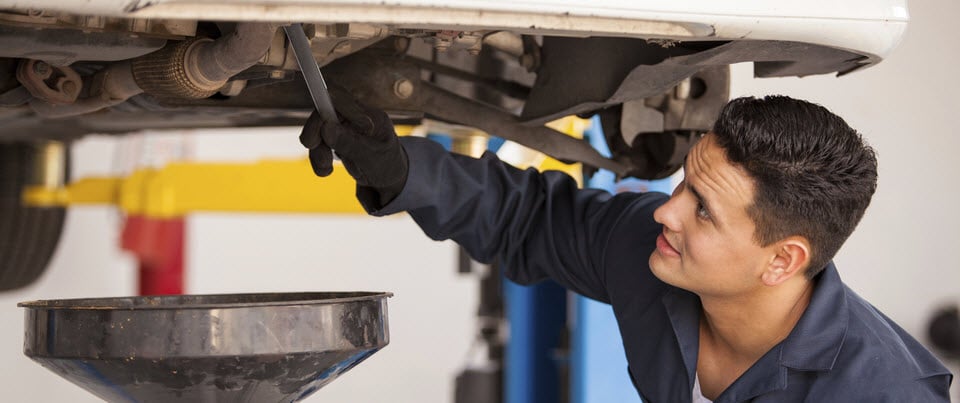 Ignoring getting oil changes turns the oil to sludge, gunking up your engine and hurting your performance, even causing damage in severe instances. Routine oil changes at 3,000- to 5,000-mile intervals will avoid this from happening to you.
Visit Our Service Department to Learn More
Scap Chrysler Dodge Jeep Ram offers affordable oil changes for Chrysler, Dodge, Jeep, and Ram vehicles in Fairfield, making it easy for you when you are deciding where you want to schedule your appointment. We want you to keep your vehicle in the best condition for a long time, and oil changes are essential in that, which is why we encourage you to follow the maintenance schedule that is recommended by one of our professionals or that is outlined in your owner's manual.