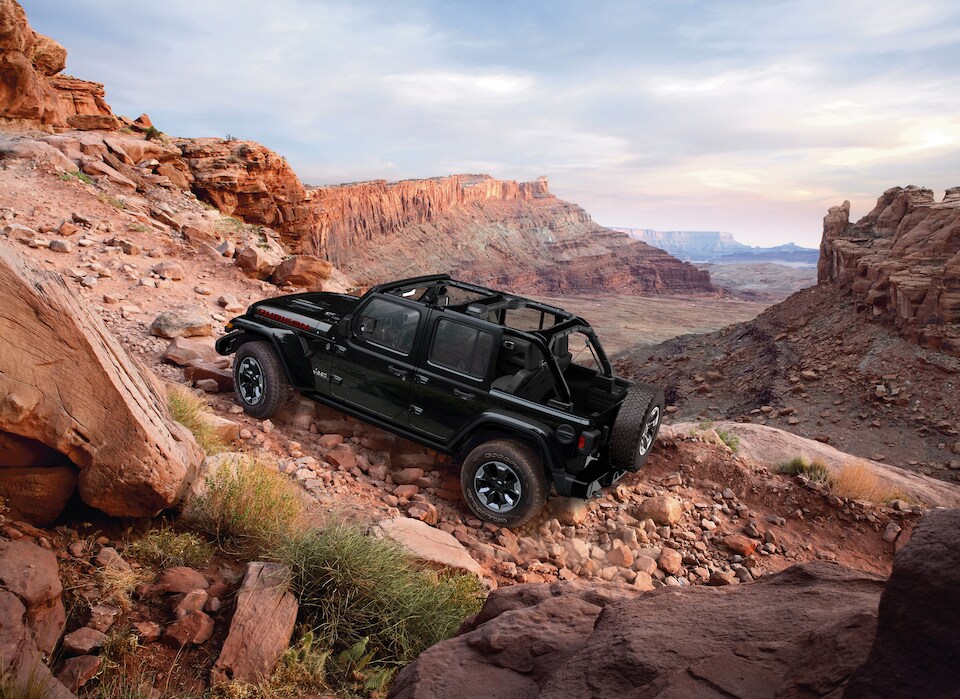 People ask more and more from their vehicles and the Ram 1500, and Jeep Wrangler delivered with their 2019 models, both winning Motor Trend awards for vehicles of the year!
Ram 1500 Truck
With 2.8 million bought last year, the Ram 1500 was the best-selling pickup in the United States. The Ram released cutting-edge technology, capability, and durability. The fifth-generation Ram 1500 has changed the truck standards. The newest version meets the 21st-century truck buyer's needs with more comfort, convenience and value than ever before.
Ram's Beauty, Design and Technology
Ram not only has brought in more buyers with its stylish functionality and sophisticated design but held to the Ram image with its crosshair grilles, mini-Mack fenders, and traditional Ram badge. This reigns true through the interior as well with updated cabin design and features. The bigger and better center console allows your cabin space to transform into an office with room for a laptop, phone, drinks and more.
Ram provides state-of-the-art technology where other trucks fall short. A Uconnect infotainment system with an 8.4-12.0-inch touchscreen makes you feel like you are in a luxury car. The attention to detail brings it all together with available wood and leather finishing as well as metal accents and precise stitching. It is a stand out truck!
2019 Jeep Wrangler
Seven decades of iconic design that has only gotten better over time! The 2019 Jeep Wrangler shows the evolution of the automotive industry with style and ingenuity. The new Jeep Wrangler is a groundbreaking crossover that has buyers eager and excited.
Advancement in the Jeep Brand Design
Jeep understands how to take an iconic design and keep it classic while making it better. The Wrangler's value remains with its simple changes such as LED lights and updated square taillights. The power-retractable Sky One-Touch soft top gives the driver an open-air experience like no other.
Perfected Engineering
The 2019 Jeep Wrangler created a new meaning to "sports utility vehicle." The Jeep "sport" means going beyond what we expect a car can handle and pushing this limit. Off-roading capabilities make this vehicle unique to others and more desirable. With added go-anywhere abilities and improved articulation as well as suspension travel on the Rubicon and Sahara makes for two impressive builds.
Schedule Your Test Drive Today
These two amazing vehicles can be found at Summit Automotive where our sales team can show you all these fantastic features and get you excited about your 2019 driving experiences!