For the right kind of driver, a minivan can make all the difference. If you routinely need to seat a crowd, nothing else compares. The new Chrysler Pacifica Hybrid goes a step further. In addition to excellent interior space, it offers a suite of modern features that rank among the best in its class. It also impresses with fuel economy that few of it is segment peers can even come close to competing with.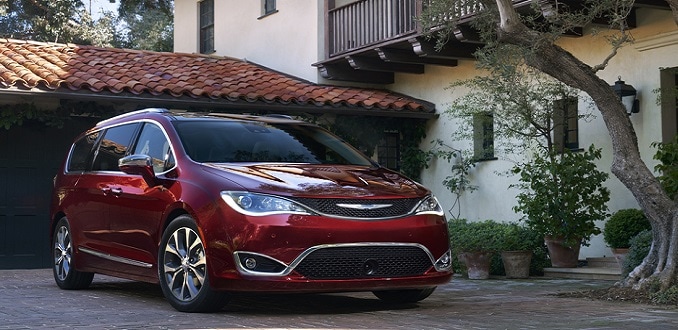 What exactly will you get when you drive home in the Pacifica Hybrid? Its combined gasoline-electric engine has been estimated to produce 84 miles per gallon equivalent with an all-electric range of 33 miles. These numbers are so impressive that the Pacifica Hybrid was recently named the Northwest Green Vehicle of the Year by the Northwest Automotive Press Association.
"The Pacifica Hybrid's 84 MPGe and 33 miles of all-electric range saves you hundreds in fuel costs each year," said Sarah Shelton, the chair of the Drive Revolution event. "But what's particularly remarkable is that you can achieve this fuel economy while also carrying a family of seven in the front and a suitcase for everyone in the back. This, along with a notable amount of standard equipment, makes the Pacifica Hybrid a truly family-friendly vehicle."
In other words, if you're the type of driver who values efficiency, but also wants the benefits of a great minivan, Chrysler's Pacifica Hybrid may be the best that the market has to offer. To learn more about it, get in touch with us at Scap Chrysler Dodge Jeep Ram in Fairfield, CT. Our friendly sales team would love the opportunity to tell you more about everything this excellent vehicle brings to the table.