The 2018 Dodge Challenger's "Demon" trim was recently named the recipient the 2018 Roadshow Shift Award. Selected for the award in the Driveline Technology of the Year category, the Challenger wasn't chosen for its modest practicality. The SRT Demon trim was selected because it is, bar none, the most powerful car on the road today.
A limited edition coupe equipped with a 6.2-liter supercharged HEMI V8, it's been rated as being capable of a whopping 840 horsepower and 770 pounds-feet of torque. What does that translate do? A 2.3-second zero to 60 sprint and a quarter mile race time of 9.65 seconds. There should be no mystery why Roadshow for CNET described the Demon's performance and power as being "phenomenal." As you might expect, Dodge and the car's creators are also pleased with the recognition.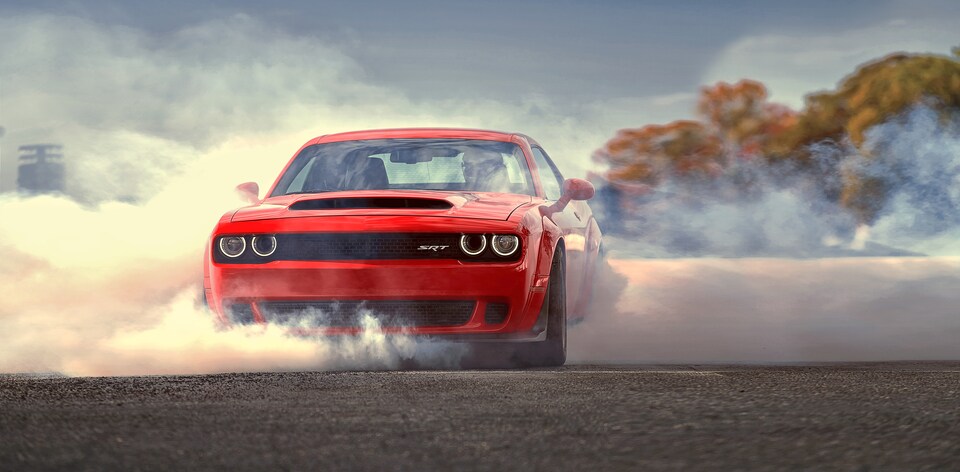 "Our performance-minded designers and engineers worked tirelessly to shake the foundation of the entire performance car industry," said Tim Kuniskis the head of passenger cars at Dodge//SRT, Chrysler and FIAT in North America. "Dodge//SRT engineers reviewed and strengthened every piece of the drivetrain to ensure it provides the ultimate in performance and durability."
Sadly, only a limited number of the Demon SRT will be produced. Drivers still hoping to enjoy the power offered by the Challenger, however, will find a lot to love in its other trims. To find out everything that 2018 Dodge Challenger has to offer, get in touch with Scap Chrysler Dodge Jeep Ram. We're sure you'll find something to love in the new vehicle inventory waiting at our location in Fairfield, CT.