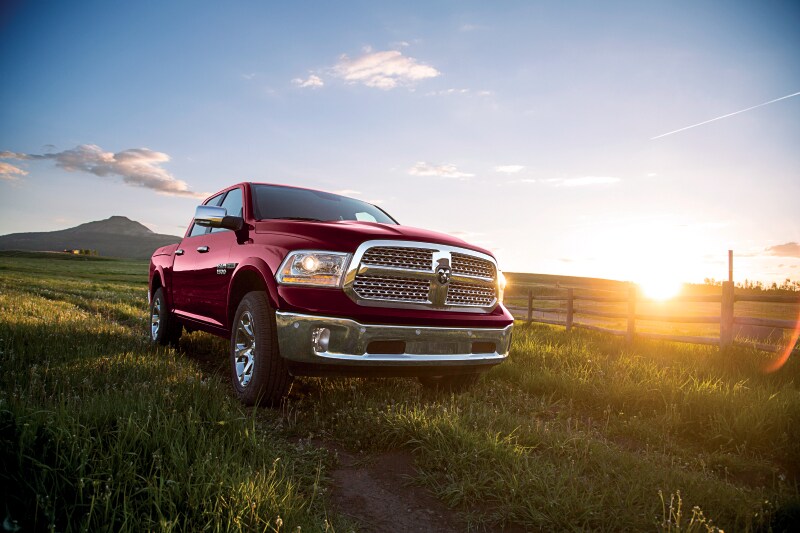 From mid to full-size pickups, the truck market is a competitive place, but the Ram truck lineup makes it easy to decide. With substantial pulling power and torque, the new Ram trucks are guaranteed to successfully get you and all the equipment you have where you need to go. Plus, there are luxury interior features in these Ram trucks, so it drives with strength while you sit in style. See more below!
Models
Ram has an impressive variety in their truck models that differ in size, use, and power. There is currently four different trucks in their lineup, which include:
Ram 3500
Ram 2500
Ram 1500
Which model is right for you? Let's compare them. If you are looking for maximum towing power, then the Ram 3500 is for you with the ability to haul up to 31,210 pounds, but the 2500 and 1500 aren't slouches in this regard either. Each of these models is available in a variety of cab sizes, ranging from two-door cabs to six-person crew cabs.
Whichever your personal preference, Ram will meet your needs, and it continues with other engineering aspects. The 4X2 and 4X4 drive options give you the versatility to choose between a lighter or heavier vehicle, but many go for the traction-keeping four-wheel drive. Other options include both a 6.4 Liter V8 heavy duty Hemi Engine and a 6.7-liter 16 Cummins Turbo Diesel engine for the 2500 and 3500 models while the new Ram 1500 offers a V6 and V8 with eTorque. Truck shoppers typically care about their engine more than anything, and the Ram lineup has plenty to offer.
Make it Yours!
Stick to the standard or upgrade to your liking. Each model comes with the ability to change interior and exterior designs. Whether you want a loud red truck or a sleek black one, you'll find tons of options at our dealership in Fairfield, CT, so stop in our showroom today!